Dr. Nathan Crain

Owner + Chiropractor
Dr. Nate is a product of Pittsburgh, Pennsylvania. After graduating from the University of Pittsburgh with a B.S. in pre-med Biology, he went on to pursue a doctorate in chiropractic at New York Chiropractic College. Dr. Nate has experience working with everyone from ultra-marathoners, division 1 baseball players, CrossFit athletes, Ironman triathletes, and active individuals just trying to maintain a healthy lifestyle.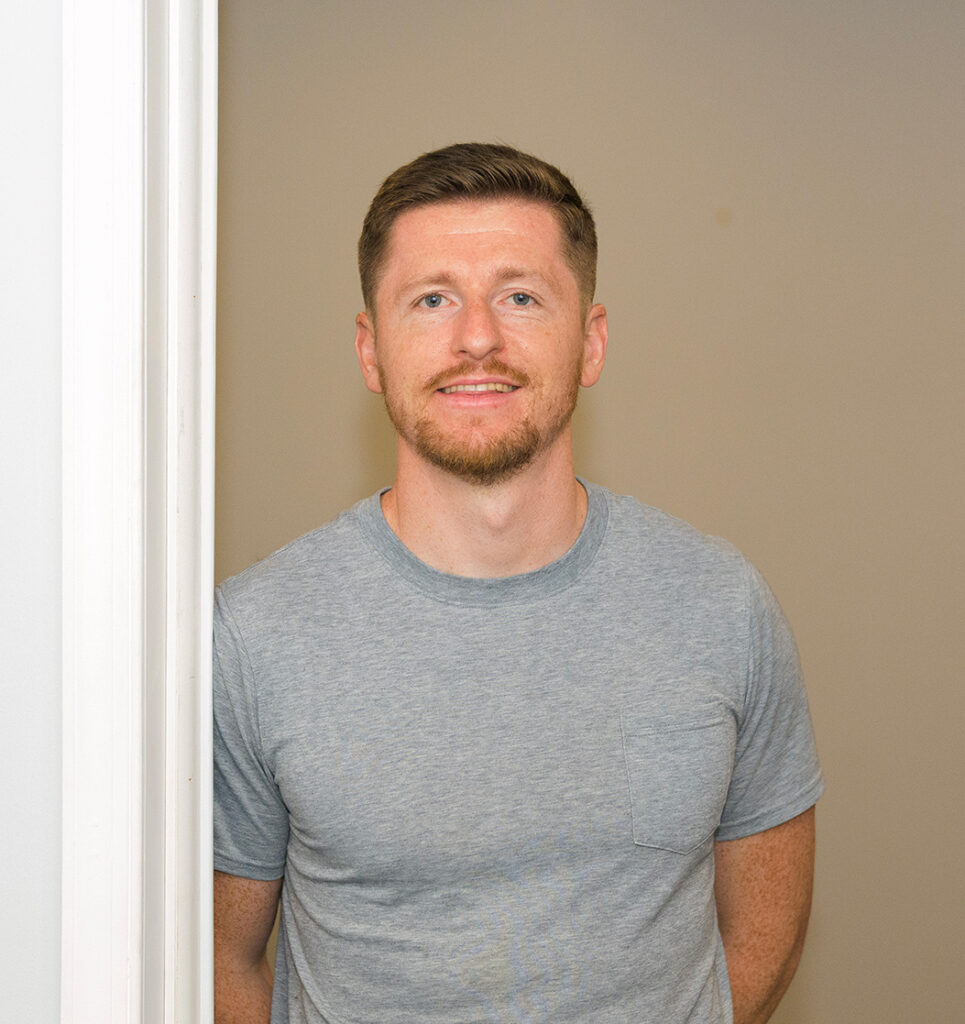 As a former collegiate soccer player, and a 3-year varsity high school soccer coach, Dr. Nate understands the world of sports performance and aims to translate that knowledge in the most accessible way possible for patients of all skill levels.
He is certified in RockTape level 1 & 2, Dry Needling, Precision Nutrition, Functional Strength Coaching, and is a Selective Functional Movement Level 2 provider. In his free time, he enjoys weight training and outdoor adventure activities with his wife, Anna, and their dog, Coal.
Why Choose Virginia Sports Therapy
We take the time, 60 minutes for new patients and 30 minutes for return visits, to get to know you and your goals for care. We then draw on our extensive experience and over 50 continuing education courses to provide you with the most cutting edge techniques available. We aim to translate your body's signals (often pain), and empower you with the tools to take control and get back to living the life you love! 
Insurance providers we work with
I have made measurable improvements in flexibility, strength, velocity, and my pitching mechanics thanks to Dr. Nate. I am extremely grateful for the relationship I have developed the past 4 years and for helping me to achieve my goals of becoming a college and professional pitcher. Dr. Nate is outstanding!
Hunter
Dr. Nate is an exceptional wellness practitioner. His deep knowledge of how the human body works and moves complements his enthusiasm and commitment to meeting his clients where they're at and guiding their journey towards their goals - from racing hard, practicing yoga, hiking with the family, or simply moving through daily life. Thank you, Dr. Nate!
Kristin
I like to train with a lot of intensity and enjoy CrossFit, which at times can beat me up. Dr. Nate is always there to help me not only when something doesn't feel great but also to keep me healthy proactively so I can enjoy my active lifestyle. Thanks Dr. Nate!!
BJ
Dr. Nate understood how important it was for me to keep moving and provided modifications to my training in addition to treating my underlying issues. Having consistent chiropractic care has enabled me to train consistently and work through any aches or pains that come up. Dr. Nate isn't just a skilled chiropractor, he's an athlete that relates on a personal level to your individual goals.
Judy
As someone who got into competitive racing later in life, I often found myself dealing with injuries due to my imbalances. Dr. Nate not only helped me get past the injuries but identified the imbalances that were the cause and then helped devise exercises to fix issues.
Luke
Whether it is fast-packing the John Muir Trail, racing in a 200 mile trail event, or a 5K around the neighborhood, Dr. Crain and his approach to my mechanical health has been critical. Most importantly for me, Dr. Crain considers the whole picture when coming up with a solution, physical, mental, work stress, etc.,...and those solutions are sustainable.
Eric